Awareity Incident Reporting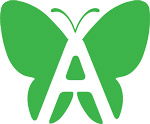 The Diocese of Green Bay Office of Safe Environment has implemented a
web-based incident reporting tool called Awareity. Awareity is a comprehensive platform for reporting,
tracking, and documenting incidents and concerns. Awareity empowers program leaders, staff,
neighbors, visitors, and all other community members to be heard and to safely report warning signs
and trouble. The goal of Awareity is prevention and to help identify red flags and warning signs before
an incident occurs or escalates. Should you have an incident you want to report, click on the link
below and then click on the green butterfly.